Team building activities in Mumbai Overview
Every organization wishes to work efficiently and deliver spectacular results along the way. Mumbai being the den of corporate offices, lets discuss the Team building activities in Mumbai for corporates. A company's success is achieved effectively when the organization's team-building core is well-built. In such a generation where every business is growing and has immense competition, factors such as strategy, and innovation play a major role however when you blend these factors with team building magic happens. To get this, it is crucial to understand how team building activity could contribute and result in a massive difference in the productivity of the organization. Companies in Mumbai conduct Team building activities to bridge the gap between employees in a manner to create high-yielding platform that encourages employees to comprehend how a supportive and cohesive environment can turn tables in an organization. Team building activities contribute highly to building a robust core, the particular reason for that is team building allows the employees to learn about their colleagues in different light. To upkeep a growing organization and also manage to retain employees it's essential to build a healthy environment for people to work at. This can be made possible when the best team-building activities are adopted.
Team Building Activities Importance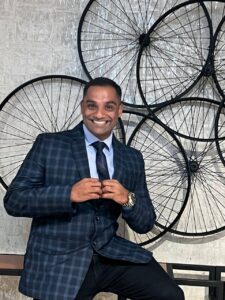 Team building activity in Mumbai is a broad concept that is an essential need in a high-functioning organization. It fosters teamwork, relationship with your team and offers you an amazing experience with team building. Team building activities add flavor to your remarkable rewards and recognition events, celebrations, and milestone events. One of the best features of team building activity is that it encourages your employees to engage with each other. An employee spends the majority of their lifespan in a corporate office for that particular reason it is salient for an employee to engage and nurture employee relationships with each other as it contributes to a healthy work environment. We need to acknowledge the fact that the workforce of this generation looks for a healthy work environment. Gone are the days when employees' needs were limited to their paycheck but nowadays they expect to work for a company where factors such as fostering team building, work-life balance, and feedback from employees are appreciated considered, and appreciated. Industry titans duly recognize this and invest in team-building activities. Team building activities provide a different environment other than the usual corporate environment. After taking a thorough study, we have summed up everything that has been stated so far to the fact that team-building activities majorly contribute to the improvement of skills of the employee. As the activities promoted for team building can be focused on problem-solving, decision-making, or developing communications. The best team-building activities are those which are personalized to a company's requirements.
Problem solving with Team Building activities
Team building activities are also encouraged during changes in the company. Those chosen changes might include the company's mergers, acquisitions, and new leadership. Team building activities help in introducing new changes and explaining the new objectives or criteria. However, the reality remains that team building is tremendously beneficial. Many company faces these changes and it becomes difficult for them to work effectively. Team building activities seep into the core of the problem's issue and provide a platform that helps employees to nurture their relationships and understand the importance of working as a team. It provides a list of activities that are far more than mere activities but a platform that helps in building a relationship among the organization. Team building activities gather employers and employees in a platform and promote a two-way communication platform. Such activities contribute majorly to building a company's infrastructure as it reminds the workforce that it is necessary to give importance to teamwork and how every activity as such can provide a major profit-oriented change in the company.
In a contrasting manner, team building also improves and encourages employees' fun as well as innovative brain exercises which contributes to improving an employee's thinking capabilities. It manages to create such an empowering environment in an organization that the efficiency, as well as the productivity of an employee, goes over the roof. To sum up, everything that has been stated so far is that team building is a necessary activity that seeps through the organization and contributes to a success-focused organization.
We can conclude by saying team building is a factor that is necessary for every growing firm, it creates an environment for employees to grow, fosters trust as well as contributes majorly to creating an icebreaking environment for every employee in the working organization. Organizations need an activity or event that binds the organization as one. When organizations encourage such activities that are personalized to the organization's needs, those are the best team-building activity for the organization. An organization's secret for exceptional growth and success filled organization is to foster the company's infrastructure by investing in team-building activities.